Dr. Jay Epstein
Jay loves what he does and it shows. Knowledgeable. Compassionate. Funny. Sports enthusiast. Don't let his exuberance and casual demeanor fool you - Jay Epstein is an incredibly good dentist. Jay graduated from Franklin and Marshall College in Lancaster, PA with a B.A. in Chemistry. Like his father, Jay chose to further his education at Tufts University School of Dental Medicine in Boston where he graduated cum laude, was selected for the Omicron Kappa Upsilon Dental honor society, and received special recognition for his clinical excellence in oral and maxillofacial surgery. In 1984, after completing a one year general practice residency in Hartford, CT, Jay joined the practice of Dr. Irving Garber. Since 1987, he has managed and owned the family dentistry practice.
In his spare time, Jay loves spending time with his wife Stephanie and their three daughters, Laura, Nancy, and Melissa. He also enjoys playing tennis, squash, and refereeing high school basketball. He is a huge fan of Boston sports teams, and loves to cook and to garden. He is currently battling the local woodchucks who thoroughly enjoy the fine dining in his vegetable garden.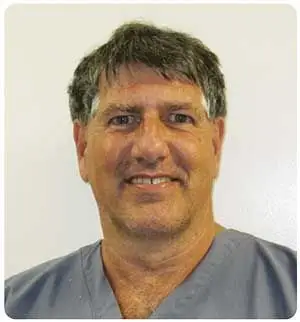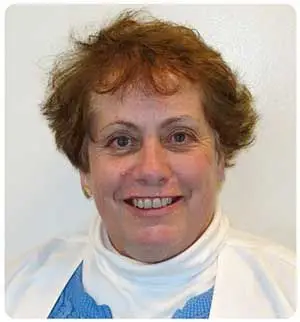 Dr. Paula Wrenn
Paula has been practicing dentistry at our practice for 37 years. She considers her patients family and frequently knows the entire family: grandparents, children and grandchildren. Her warm approach when "catching up" quickly puts her patients at ease. Paula graduated from the University of New Hampshire in 1977 with a B.S. in Animal Science and from Tufts University School of Dental Medicine in Boston in 1980. She started working for Dr. Garber following graduation and hasn't left. Her patients are thrilled.
Paula says she enjoys the practice's friendly, off beat and fun atmosphere and is consistently winner of our Halloween costume contest. She is also the resident prankster-in-chief of the practice.
A member of the American Dental Association and the North Shore District Dental Society, Paula lives in Lynnfield where she raised her two sons Michael and Christopher. She adores her Shih Tzu and two cats, and loves to garden and to cook.
Dr. Emily K. Joseph
Talented. Sweet. Thorough. These are the words we hear from patients when describing Emily. A native of Leominster, Emily attended the College of the Holy Cross in Worcester where she earned a B.A. in Environmental Studies with a minor in Economics in 2009. She furthered her education at Tufts University School of Dental Medicine in Boston, graduating in 2013. Emily was inducted into the Honos Civiticus which recognizes graduating students who demonstrate an exceptional commitment as active citizens during their studies at Tufts.
Emily is an active member of the American Dental Association, Massachusetts Dental Society and the Alpha Omega Dental Fraternity. She also participates in the Spear Education Program. A resident of Boston, Emily loves hiking, swimming, and enjoying the outdoors. An amateur chef, she is always looking for interesting recipes and cooking tips!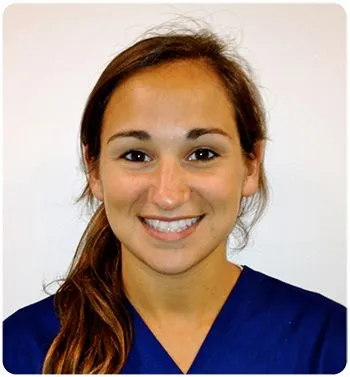 Dr. Nancy Epstein
Nancy graduated from Franklin and Marshall College cum laude with a degree in Neuroscience. Like her father and grandfather, Nancy went on to further her education at Tufts University School of Dental Medicine where she earned national awards for dental research. In 2020, after completing a residency at Tufts, Nancy joined our practice. Yes, she works with both of her parents- her father is Dr. Jay and her mom is Stephanie, the business manager.
Nancy consistently puts 100% effort into everything that she does; from playing college soccer, being her high school's all-time leading basketball scorer, and trying (and reviewing) new restaurants in Boston. Nancy has even completed a K'Nex ferris wheel project with thousands of pieces, has read all of the Harry Potter books, and even sold 300+ boxes of Girl Scout cookies in a single year!
Now she is dedicating her efforts and talents to dentistry, providing great experiences for her patients by using state-of-the-art methods and technologies, staying on top of the latest developments to provide exceptional care for all of her patients.
Nancy LOVES music and will gladly listen to, and sing along with, whatever songs her patients request!
In her spare time, Nancy enjoys spending time with her husband, Mack, and border collie, Logan. Nancy focuses on staying fit and cooking, and is a huge fan of the Celtics and Patriots.